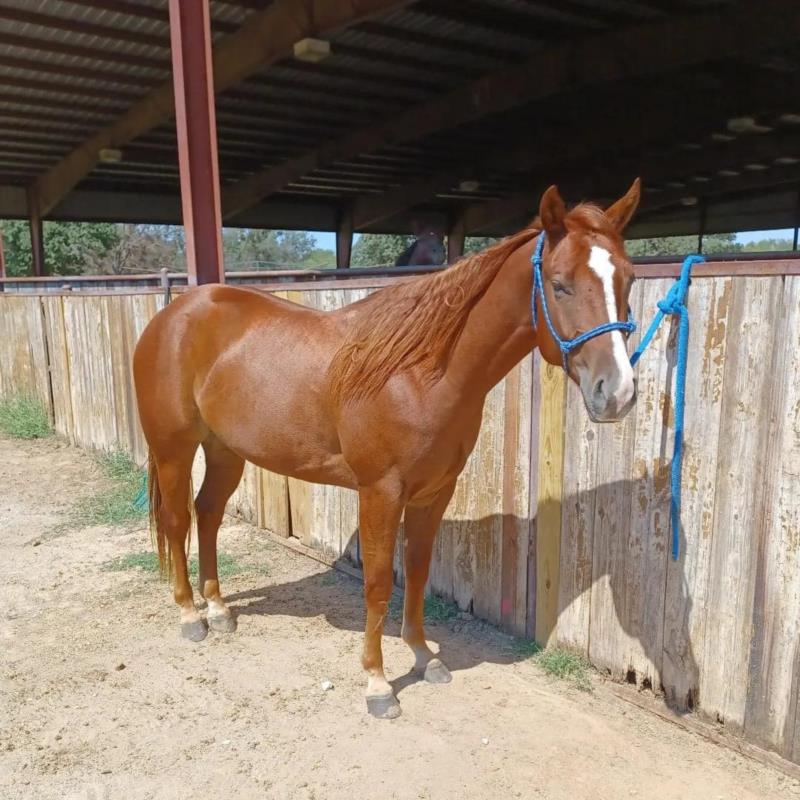 SOLD!
5 Panel N/N through parentage
Gin is a gorgeous mare with a cute baby doll head and the perfect blaze. She's all sass and loves to run, buck, and play! This little mare can stop on a dime, rollback without a second thought, and cuts anything in front of her. You need a natural born cow eater, here she is! Gin should mature to 14hh-14.1. Sire is by the great Freckles Playboy and out of a Tanquery Gun mare, he has stamped his colts with a wonderful playful personality and all the cow. Gins mama is broke to ride and missed her chance in the cutting pen due to owners life circumstances. She produces quick, catty foals that need a job that takes advantage of their agility and brains! Gin's half sister just finished cutting training in WA state and if all goes well will begin showing in 2020 (Pandemic allowing) and her owners absolutely love her. Gin's half brother is down in TX learning the ropes as a using horse on a yearling operation and doing well.
**UPDATE 2/26/2021** Gin will be heading to a cutting trainer in Texas and will hopefully be in the futurities as she grows. They love her great mindset and we are so happy that she is going to a show home.
Request Information!
Playboys Lightnin

---

Freckles Playboy

---

Jewel's Leo Bars

---

Gay Jay

---

Ginnin Lightnin

---

Tanquery Gin

---

Lightnin Creek

---

Miss Sugar Reys


Click here for More Info!

---

Smart Royal Rey

---

Dual Rey

---

Peek A Boon

---

Lenas Tiny Taz

---

Pepto Taz

---

Lenas Tiny Star

---