Silky Smooth Joe, 'Joe'
Reg Number: 6223090
2022 Dunalino AQHA Stallion
Owned By: Lisa White
Return to Previous Page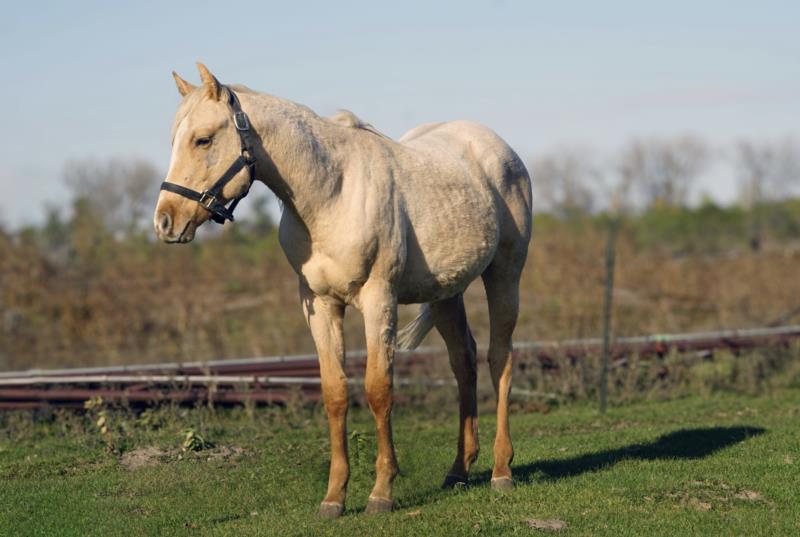 Yearling stallion, palomino that expresses roan and Dun or Nd1
5 Panel NN by parentage
Halter broke, stands tied, picks up feet and will load in a trailer no problem. Joe is ready for a new home to take him to the next step!
Fancy, chromed-up dunalino stallion that could potentially be roan like mama. He's got the prettiest head and perfect hip. He's the right mix of good ranch horse on proven foundation lines.
Sire, Sing The Blues Joe, is a SON of the Pitzer cornerstone stallion, Show Me A Song Joes. "Colt 45" was a world champion heading and heeling horse with the awards to prove it. He's earned $25,689 with over 575 AQHA points. He was an AQHA World Champion Senior Heading Horse and in 2020 was the RGP #1 Leading Sire of Ranch Horse Money-Earners. He's sired 42 money-earners and earners with over 2000 AQHA points. His 2nd dam is by another Pitzer Ranch AQHA Champion, Two Eyed Red Buck.
Dam, Silk Feathers, is a daughter of Montleon Baca. MB is a grandson of Two ID Bartender. Yet another pillar Pitzer Ranch Stallion, Two Id Bartender was an AQHA Champion, Superior Halter, Rom Performance, Supreme Champion Sire, and AQHA Champion Sire. Sister's maternal side is heavy bred Poco Bueno and the true foundation horses that helped create the American Quarter Horse we so commonly see today.
This stallion will be an amazing prospect in and out of the arena. He should mature close to 15.2hh and be every bit as thick as his parents. If you're wanting to get noticed while collecting checks, here's your guy! Keep him in tact and raise some nice babies once he's proven himself, or cut him and have a phenomenal gelding.
Offered For Sale: $3000 Or Best Offer
Request Information!
SING THE BLUES JOE


Click here for More Info!

---

SHOW ME A SONG JOES

---

MR JOES SONG

---

SHOW ME GOLD MONEY

---

TWO EYED LADY BUCK

---

TWO EYED RED BUCK

---

TO JO SUSETTA

---

SILK FEATHERS

---

MONTLEON BACA

---

BARTENDERS BUCKEYE

---

MISS JOAK BUZZ

---

HEIDIS FEATHER

---

POCO EAGLE FEATHER

---

HEIDIS REBEL

---